Generate Massive Leads for Your Business
Local SEO • Organic Search • On-Site Optimization • Social Signals • Targeted Keywords • Google AdWords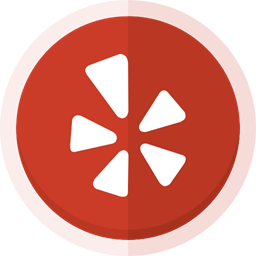 ---
What is SEO?
...And How Does It Work?
When you type out a question or some keywords in Google Search, how do you think Google filters the best results for your query? It's no secret that Google uses a complex algorithm for it's Search feature, however, you may notice that certain websites show up a lot more favorably than others do on Search Engine Result Pages (SERPs). This is because Google "favors" these websites moreso than others, and likely chances are, these websites are already optimized for search engines.
Search Engine Optimization (SEO) is a marketing process that takes advantage of specific metrics search engines use to determine how information is listed on SERPs. Websites that show up more consistently and higher on search listings usually have higher SEO scores than websites that are not optimized properly. The ultimate goal for any SEO campaign is to increase brand visibility so the brand can generate more organic traffic, and by association, generate more high-quality leads for the business.
---
The #1 spot on Google takes 35% of all web traffic in their niche
By having your website read higher on search listings, you can acquire leads that are already looking for you. SEO is a long-term, low risk / high reward marketing strategy, which, on average, not only pays for itself over time but also has the potential to keep working for you long after campaigns are over.
---
Top 10 In 60 days Formula
Any business owner has likely been cold-called by a number of "SEO Experts". Like most buzzwords in marketing, this catchy title gets thrown around a lot by agencies looking to make a quick buck. In our case, however, every one of our clients that has signed on to our SEO services achieved top 5 rank in their city, state, and even nationwide by by using our 6 Point SEO Strategy below:
Data Aggregation
Gathers and expresses information in a summary form. By generating and grouping information about your business online, you help search engines find you, determine what you're about, and then share that information with relevant search queries.
Onsite Optimization
Enhances the readability of your website(s) to users and search engine crawlers. It is the active effort of showcasing relevant information about your brand so the most important pieces of content are readily available for viewing and sharing.
Technical Performance
Ensures that your website and online assets follow the rules and guidelines of search engine algorithms. This is so your business does not receive penalties and so your users have an ideal web experience. Websites with low penalty counts and high UX scores are rewarded on SERPs.
Backlink Building
Shares your website URL on other websites, thereby feeding your website "SEO juice" so your website(s) urls contain high levels of authority. The higher the authority, the more favorable and trustworthy your website becomes.
Reputation Management
Acts as a form of quality control so that your brand attracts and retains favorable ratings online. The higher your business is rated, the more favorable your website will show up in SERPs.
Social Signals
Tells search engines "Hey, people are engaging with this brand, which means people like it." By marketing to your niche audience, you drive up engagement metrics on both your website and your social media profiles. The more engagement, the healthier your overall SEO score.
---
Boost Your Brand's Visibility
Naturally grow your brand's search presence all the way up to the #1 spot, and have customers comes to you! We're happy to work with your budget to build a sustainable marketing solution so your brand grows stronger over time and continues to dominate your competitors. Business owners who are serious about getting found online can expect real results, leads, and positive feedback from customers.
Put us to the test and we'll take out your competition so you can shine!
Contact Us Today For A FREE SEO Audit