Small Business Feel, Big Business Results!
Term
February 2015 to July 2016
Services
Aggressive SEO, Web Design, Branding,
Print Design, LinkedIn Advertising
---
Services Overview
Achieved dominant national and local positioning on search engines

for most major and minor industry keywords; SERPs consistently showcase top-5 and top-10 rankings for IHP website URL's and show up more often across a wider keyword base. See google card example here.

Drastically enhanced and streamlined brand's data aggregation online

so information about the IHP brand is more readily-available to relevant search queries and contains more consistent messaging.

Improved website design, user flow and enhanced readability for search engines.

Modern design now provides easier navigation for interest areas and showcases clearer service descriptions for IHP prospects and search engines while providing clearer calls to action.

Modernized branding assets

via redesigned stationery portfolios for IHP sales team and IHP clientele, totaling 65+ documents and infographics (a minimal value worth over $15,000).

Improved brand reach on LinkedIn

and established best practices blueprint for future marketing efforts on social media.
---
Services Detail
Search Engine Optimization (SEO)
During IHP's service term, a majority of SEO efforts were spent strengthening search engine results to increase brand visibility and reach. Click the examples below to see a few highlights of our results:
A rigorous search engine marketing campaign yielded dominant rankings for all major and most minor keywords in the form of top-3 / top-5 / and top-10 rankings depending on market saturation-- thereby strengthening brand reach in a narrow and competitive market.
Web Design
When we began service with IHP, we reflected on the work from previous design and marketing vendors, being sure not to disrupt successful efforts while taking consideration of weak areas. Preliminary assessments revealed that while some tasks were done right (even very well), some things were definitely missed, and that's what got our attention-- the "little things" that, if they were dont right the first time, the website would be a lot stronger both functionally and aesthetically.
For a little over a year, collaborative efforts focused on specific target areas that both the IHP team and website analytics data considered weak points to improve on. Targeted redesign efforts later yielded enhanced user experience, content flow, and clearer calls to action.
Service Highlights:
Migration away from HubSpot platform

, improving blog authority and in-house maintenance of posts.

Improved Onsite SEO

(stronger meta data, internal linking, rich content and data, etc.).

Custom designed branding assets

including testimonials and infographics.

Integration of GetResponse forms

, clearer calls to action for website visitors.

Improved user flow and brand messaging site-wide

, expanded company narrative to website visitors.

Removal of Google Penalties

for duplicate and lean content.

Replacement of old stock images

with licensed copies.
See IHP's new design in action for yourself, by visiting www.inhousephysicians.com
Graphic Design & Branding
Another large portion of our service centralized around graphic design and branding. Many of the client's print branding materials were out of date, which included primary service offerings as well as weekly wellness program flyers for client's beneficiaries. Additionally, the website and social media accounts' imagery needed a lift.
Our efforts yeilded drastically enhanced image-based communication of brand through custom branding design services.
Service Highlights:
Complete redesign of out-dated sales and client wellness programs stationery

to showcase a more modern aesthetic and up-to-date information for prospects and program participants. Beneficiaries of graphic design services include: InHouse Physicians, Mary Kay Cosmetics, Elbit Systems of America, Sloan Family Health Center, and County Of LeHigh Wellness Center

Custom, account-specific designs

for social media branding.

Portfolio of infographics

for online blog-based communications.

Streamlined online branding

across across ~200+ aggregator listings
Before / After Snapshot of IHP Branded Stationery
Before / After Snapshot of Client Branded Stationery
Featured Infographic Designs:
IHP's newly designed promotional materials are currently used at trade shows, prospect meetings, as well as for client wellness programs. Some infrographics have even achieved top ranking positions on Google ahead of other reputable sources like forbes.com
LinkedIn Advertising & Lead Generation
LinkedIn Cost-Per-Click (CPC) advertising efforts for IHP, overall, outperformed LinkedIn's recommend CTR averages by a significant margin.
Click-Through-Rates (CTR) for all campaigns averaged at .41, more than 16x better than the LinkedIn recommended CTR at .025. The top campaign performed at .91 CTR, more than 36x better than the LinkedIn CTR average.
We attribute the success of IHP's LinkedIn Ads to the following:
Knowing who to target on LinkedIn

by means of audience research and reviwing prior success models. Understanding your audience means you know what they want, and how to communicate to them.

Knowing how much to bid on ads, and how to scale them up

. By far the largest area for error for many businesses is not knowing how much capital to invest on starting bids, and then not knowing how to scale successful ads for maximum ROI. With our strategy, we were able to maximize engagement metrics while maintaining the lowest possible ad spend.

Watching and assessing successful ads and failures.

Another mistake many businesses make is they try to "force" ads on the customer, or they don't know when to "let go" and try different angles with their advertising. With our strategy, we targeted ideal customers and placed emphasized education and starting a conversation with the brand instead of the "buy now" strategy a lot of businesses fail with.
---
Conclusion
With a monthly contract, Straub Creative Company was able to achieve dominant search engine rankings in a narrow, saturated market; improve brand communications with new and redesigned collateral; and increase lead generation efforts online via top SERP positions and high-engagement ads.
Could you be our next client?
Top search engine results, exceptional designs, and data-driven advertising right to your customers--
it's what we do!
Yes, I'm Interested!
---
Generate Massive Leads for Your Business
Local SEO • Organic Search • On-Site Optimization • Social Signals • Targeted Keywords • Google AdWords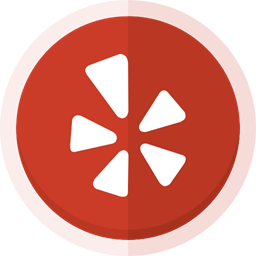 ---
What is SEO?
...And How Does It Work?
When you type out a question or some keywords in Google Search, how do you think Google filters the best results for your query? It's no secret that Google uses a complex algorithm for it's Search feature, however, you may notice that certain websites show up a lot more favorably than others do on Search Engine Result Pages (SERPs). This is because Google "favors" these websites moreso than others, and likely chances are, these websites are already optimized for search engines.
Search Engine Optimization (SEO) is a marketing process that takes advantage of specific metrics search engines use to determine how information is listed on SERPs. Websites that show up more consistently and higher on search listings usually have higher SEO scores than websites that are not optimized properly. The ultimate goal for any SEO campaign is to increase brand visibility so the brand can generate more organic traffic, and by association, generate more high-quality leads for the business.
---
The #1 spot on Google takes 35% of all web traffic in their niche
By having your website read higher on search listings, you can acquire leads that are already looking for you. SEO is a long-term, low risk / high reward marketing strategy, which, on average, not only pays for itself over time but also has the potential to keep working for you long after campaigns are over.
---
Top 10 In 60 days Formula
Any business owner has likely been cold-called by a number of "SEO Experts". Like most buzzwords in marketing, this catchy title gets thrown around a lot by agencies looking to make a quick buck. In our case, however, every one of our clients that has signed on to our SEO services achieved top 5 rank in their city, state, and even nationwide by by using our 6 Point SEO Strategy below:
Data Aggregation
Gathers and expresses information in a summary form. By generating and grouping information about your business online, you help search engines find you, determine what you're about, and then share that information with relevant search queries.
Onsite Optimization
Enhances the readability of your website(s) to users and search engine crawlers. It is the active effort of showcasing relevant information about your brand so the most important pieces of content are readily available for viewing and sharing.
Technical Performance
Ensures that your website and online assets follow the rules and guidelines of search engine algorithms. This is so your business does not receive penalties and so your users have an ideal web experience. Websites with low penalty counts and high UX scores are rewarded on SERPs.
Backlink Building
Shares your website URL on other websites, thereby feeding your website "SEO juice" so your website(s) urls contain high levels of authority. The higher the authority, the more favorable and trustworthy your website becomes.
Reputation Management
Acts as a form of quality control so that your brand attracts and retains favorable ratings online. The higher your business is rated, the more favorable your website will show up in SERPs.
Social Signals
Tells search engines "Hey, people are engaging with this brand, which means people like it." By marketing to your niche audience, you drive up engagement metrics on both your website and your social media profiles. The more engagement, the healthier your overall SEO score.
---
Boost Your Brand's Visibility
Naturally grow your brand's search presence all the way up to the #1 spot, and have customers comes to you! We're happy to work with your budget to build a sustainable marketing solution so your brand grows stronger over time and continues to dominate your competitors. Business owners who are serious about getting found online can expect real results, leads, and positive feedback from customers.
Put us to the test and we'll take out your competition so you can shine!
Contact Us Today For A FREE SEO Audit
---
Welcome to Straub Creative Company
We are a microbusiness in San Francisco that build online brands from the ground up. We believe that if you have a vision, then design, marketing, and online technology can work together to enable your success and not complicate your life.
Above everything, we value self-empowerment, individual expression, and the freedom to pursue your dreams. Our history of projects reflect these values through our designs, marketing strategies, and ROI's earned for our clients.
When we speak of success, we lead by example. In addition to our own projects, we've proudly helped a number of individuals and small businesses thrive online through our highly collaborative and educational work style. We believe technology is for everyone, and those who have the courage to leverage online tools to their benefit can accomplish anything at any scale.
---
What Makes Us Special
We're Highly Collaborative
The secret behind technology is how human relationships are leveraged. As our partner or client, you will play an integral part in every decision made, down to the last pixel or drop of ink - your vision drives us forward and we'll do all of the heavy lifting while empowering you to be a informed leader at the same time.
We Know What Works
We've created a series of specialized, project-tested formulas to succeed online in any industry. Whether it's getting thousands of Page Likes on Facebook, increasing your brand's visibility on Google, or making up to 500% ROI in Gross Sales with Shopify, our success models guarantee results you never knew were possible!
We Lead By Example
The benefit in working with us is that we've already done a lot of the work for you; we know what works and what doesn't and we want you to take advantage of our tried-and-true knowledge. We already own pages that have tens and thousands of Likes on them and have insane engagement; we've made $10K in 10 Days with one single product ; we've ranked tons of clients on the front page of Google - our success models breed success.
---
Let's Start A Conversation
Top search engine results, exceptional designs, and data-driven advertising right to your customers-
it's what we do, and we'll be your biggest fan!
---
Functional & Modern Web Designs
What Does Your Website Actually Do?
This is the first question we ask our clients. Often times, folks come to us with a big-picture vision of what they want, but don't know how a website fits in to their plan. And that's where we come in.
Our websites are built to support brand identity and large-scale online marketing strategies to boost conversions like sign-ups and sales.
Using a special formula, we combine narrative story-telling and a modern design philosophy to create websites that generate action from your prospects. Best of all, we'll show you how the whole thing works so your not stuck depending on the IT guy.
I want a website!
---
Amazing Brand Graphics & Print Designs
Communicate Effectively With Visuals
Your brand's logo and supporting designs should act as a signature to your brand, amplifying your message with a unified aesthetic, and reinforcing the value you want to share with customers.
Attentiveness down to the last pixel is what destinguishes us from competitors, and even more so, our willingness to share our knowledge with you takes our work to the next level- not only will we get the job done right, we'll show you how we did it!
We encourage business owners who want to take the extra effort in crafting an experience for their customers to consider us for their design needs.
Learn More
---
Breakthrough Advertising & Online Marketing
Find People Who Are Already Looking For You
Don't make the same mistakes millions of marketers make every day. It takes a lot more than handing out flyers and running day-to-day Facebook posts to build and engage an audience. With our data-driven formulas, you could get on the front page of Google for keywords people are already searching for, or build up a Facebook Fan Page of 10,000+ Likes in just under a month!
I Want to Get Ranked on Google!
---
eCommerce on Autopilot
$10K in 10 Days Formula
Within the first month of opening our pilot eStore, we pulled in about $15K in sales on just a couple of key products. The next month, it was $35K- and the trend continued since we began our journey into the fast-paced and exciting world of eCommerce.
Can you really make that much money in a month? For us, we didn't believe it at first, but the answer was yes. Our success all started with having a great mentor to show us the ropes, and he helped us realize later on, that industry leaders make millions a year with just Shopify and Facebook. Why shouldn't you too? Why shouldn't anyone who has access to an entire globe of potential customers?
As we continue to chase down our dream of success, we implore you as a shop owner to give us a call if your online store is not profitable, or if you need help setting up your eCommerce operation. We have the industry know-how and success record to start making you money within a week's time- we want you to succeed too!
Call (415) 360-3440 Now
---
Lean, Mean, & Heavy-Hitting
Scale Your Business Capacity Quickly and Powerfully
If you're here now reading this, you understand that the future of your business is online.
You understand that cold-calling customers doesn't work, and that just having a Facebook Page or a blog on your website isn't enough to generate the leads and buyers you need for business to be profitable. You have a suspicion that there's more out there for you, and you're not wrong- you've actually come to the right place.
We're inviting you to take advantage of our knowledge.
In our own pursuits for success, we've learned what works and what doesn't. The big secret in the online world is that there is no such thing as scarcity. There are over 7 billion people on the planet, and over 350 million in America alone. Numbers alone should tell you there are already people looking for you and what you have to offer, so there is no reason you shouldn't be successful.
Every single service offered on this website integrates with all of the other services, like a giant spider web.
A well-made design cannot be as effective without generating traffic, and likewise, generating traffic alone isn't as effective with poorly made designs or clear calls to action. Save time, money, and effort by getting everything done right, the first time.
Business owners who are serious about scaling their business have come to the right place, because we really do it all!
---
---